Struggling to keep up with leads from various sources and channels?
On February 10, I moderated a Search Engine Journal webinar presented by Jessica Clarke and Anna Charity of CallRail, together with Nalini Prasad of BluShark Digital.
They shared their best tips for ensuring a strong lead follow-up, regardless of the channel.
They also dived into techniques to improve lead tracking and drive more leads in the most efficient and cost-effective ways possible.
Here's a recap of the presentation.
Consumer Habits & Expectations
The way brands advertise is complex.
We're advertising on various channels, using different keywords, and optimizing our messaging.
Likewise, the way buyers purchase is fragmented.
A potential ecommerce customer might Pakistan Mobile Number start her discovery with an ad on mobile and browse dresses on desktop.
She might add a dress to her cart on a tablet or even check out dress sizes at the store.
She might even go back to researching other dresses online before finally purchasing "the one" at the store.
The same thing is happening for customers in B2B and other industries.
Customers are exploring different products or services, across various days on a wide range of platforms.
The Challenge: Delivering a Seamless Experience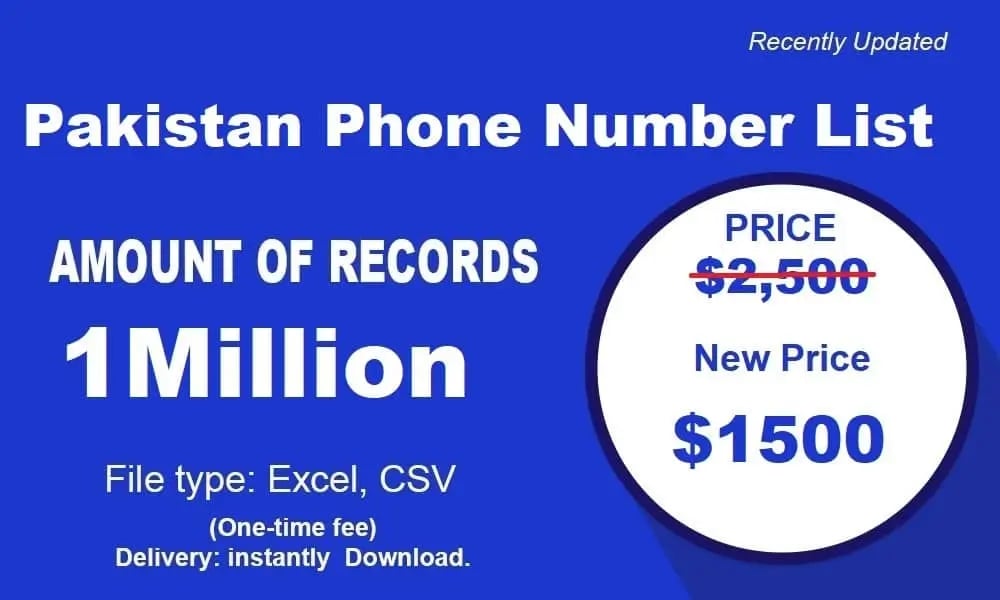 Oftentimes, these channels often work against each other to get "credit" for a sale.
This is why trusting the network you're buying the ads from for attribution is a bad idea.
With that said, you can't just stick to a single channel to reach your customers.
They want to communicate on their own terms—and have the option to communicate across multiple channels.
In fact, they may not do business with you if they can't communicate in their preferred environment. In fact, a Salesforce report found that 40% of customers won't do business with a company if they can't use their preferred channels.
It's also important to consider that a customer's chosen communication channel varies based on where they are and what they are doing.
Customers will hop from channel to channel throughout the journey; the same Salesforce report revealed that 71% of consumers have used multiple channels to start and complete a single transaction.