Amit Singhal is Google's senior vice president of search, overseeing all of the company's search products, a role he's held since joining Google in 2000. I've interviewed him several times at during these years. One such time was a few months ago, when he casually mentioned that he had become all mobile with his research, as he put his two smartphones on a conference table while we talked.
Really? All his research on mobile? Indeed, he answered. When more people search Google with mobile devices than on desktop computers, he felt it made sense to not just talk about mobile first, but actually live it.
Intrigued, I asked to speak with Singhal more about his fully mobile life in a follow-up interview. Here are our Q&As on the topic, which took place last month.
 When did you switch to using cell phones and mobile devices only?
SINGHAL: I think I've been living on Germany Phone Number cellphones for almost a year. I admit that when I have to type long work emails, yes, I go to a browser because typing long emails is still difficult. But I live largely from these things.
A funny story is that we are currently living in temporary accommodation because our house is being renovate and we didn't have wi-fi, because for two or three weeks it was too much trouble. And I don't have a laptop at home. I have nothing with a keyboard at home these days.
This is the only time I go on a desktop or laptop.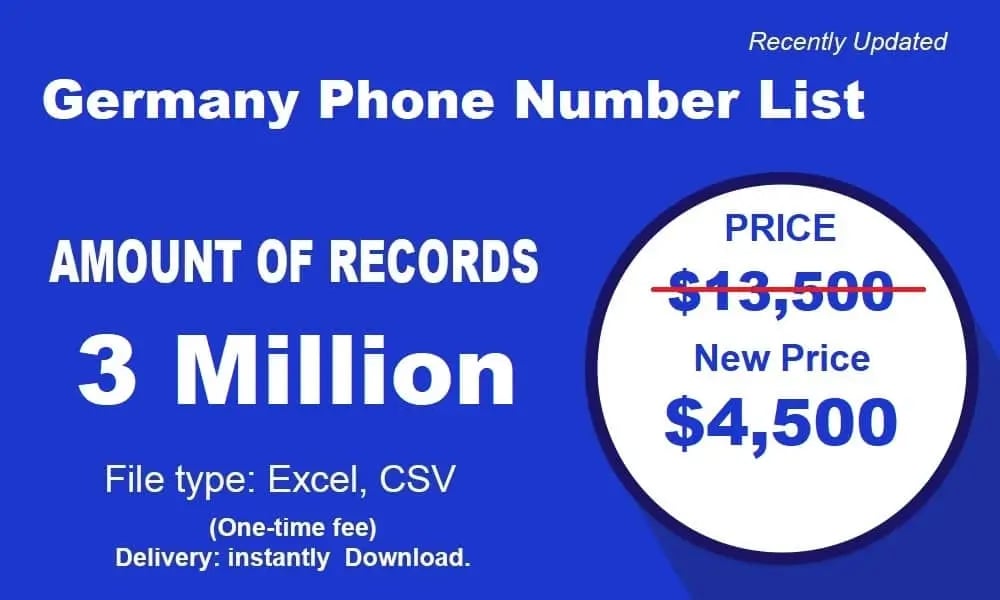 Sometimes there are security features [that] don't work here, so I have to take care of that. But other than that, I'm mostly in meetings six to seven hours a day. I don't walk around with a laptop or tablet, which basically means I'm forced to live off these things six to seven hours a day. And an hour is when I do these long emails.
SINGHAL: [Laughs] That's why I wear two! Just in case there is one.gest realization I have is that the computational model of the web on one side and apps on the other isn't perfect. It's the greatest realization I've had. Because the web still hasn't been fully designed for mobile.
I shudder every time I land on a site where I have to enter a username and password.